Binaryx is a newly-founded digital asset exchange that over the two years of its existence has built a reputation of reliable and secure platform for buying, selling, and exchanging Bitcoin, Ethereum, Bitcoin Cash, Tether and other altcoins. On top of that, Binaryx never rests on its laurels and continuously develops the project, adding new features, settings and tools that make trading plain and simple.
Now, Binaryx provides three major instruments for trading: a wallet, an exchange module and trading terminal https://www.binaryx.com. To make the best use of these tools you need to sign up on the buy digital asset exchange, create an account and undergo the KYC verification process. It's essential to prevent criminal and fraudulent activities.
The wallet represents reliable storage for your fiat or digital money. Upon registration, each user is provided with a unique address where the assets can be stored. There's also a possibility to transfer or receive money to your address.
The trading terminal affords a space for your trading activities – here you can buy or sell bitcoin, or other cryptocurrency that you find high-potential. You can also enjoy the benefits of spot trading, and place market or limit orders.
Also Read: Are CFDs suitable for day trading?
Exchange module delivers functionality that enables fast and easy online bitcoin exchange of fiat or digital money. Favorable rates and fast transaction processing is one of the major advantages of Binaryx over the similar platforms. The platform also charges the lowest fees for a transaction, which varies depending on the price of the currency. The withdrawal process is fast and easy too.
Binaryx boasts its robust safety measures, which, apart from KYC, include two-factor authentication and anti-phishing code, moreover,  the developers are constantly working to maintain and enhance system stability. Up to now, there have been zero breaches in security on Binaryx, which makes it one of the safest and infallible platforms in the market.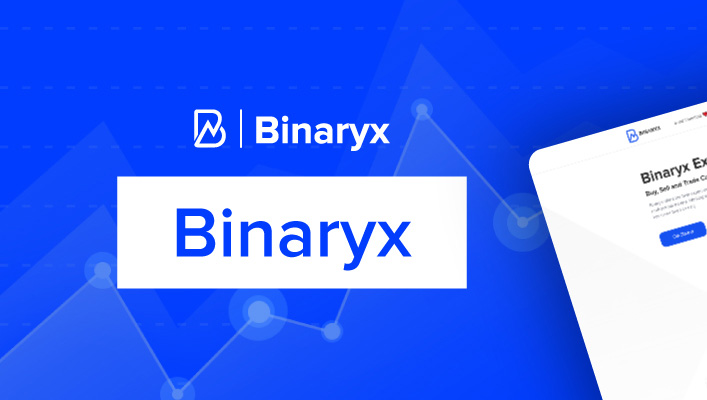 To step into the space of cryptocurrency trading,  you don't have to be a professional in the field. In fact, if you are new to the crypto market, the platform offers its Academy with free courses covering all aspects of cryptocurrencies – since their advent and up to nowadays. Even savvy investors will find lots of tips and tricks in the Academy's courses geared towards traders.
In the near future, Binaryx plans to launch a tokenization platform, which is set to revolutionize the finance sector and inject liquidity by bringing in trillions of dollars that are currently in illiquid assets. There are a number of other innovative projects in the making, that will be soon presented to the public.